***DAILY EXERCISE TO HELP COUNTER COVID-19***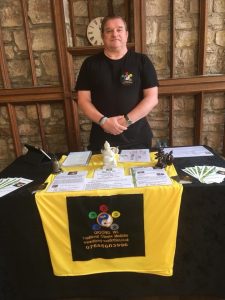 Qigong West Lothian was founded and is run by me, Stuart Brown.
My first taste of Chinese arts was at a Tai Chi Chuan club in Armadale where I am still an active member.  Joining the Tai Chi club was the start of a journey of discovery that led me down the healers path acquiring new skills and techniques along the way.
Click Here for more information on Tai Chi and my class at Mosswood Community Centre Livingston .
Click Here for more details on My Journey.
The therapies I perform are the result of studying Qigong For Health, Medical Qigong, Korean Hand Therapy & Tai Chi Chuan in Scotland, England and North America over a number of years.

Stuart Brown MQP, Cert KHT